Welcome back to 12 Days of Creepmas sponsored by the
Smeared and Smudged Forum.
If this is your first visit, please go to
this post
for all of the info about the hop and prizes.
Today is another Smeared Ink day for our little Creepmas hop, which means that any Jolly Blogger who uses Smeared Ink stamps exclusively will be entered to win our prize. Merry Hoppers can also be entered by leaving a comment on this post and letting me know what you think of the hop so far! We've got just a few more posts to go, and we'd love to hear all about what you've enjoyed from the hop this year.
The prize for today's Smeared Ink day is: 1 Rubber Set of winner's choice from Smeared Ink. Winners will receive a deeply etched 8 1/2" x 11" sheet. Below are a few examples of the rubber sets we have to choose from, you can see most of them
here
, as well as our newest featured sets
here.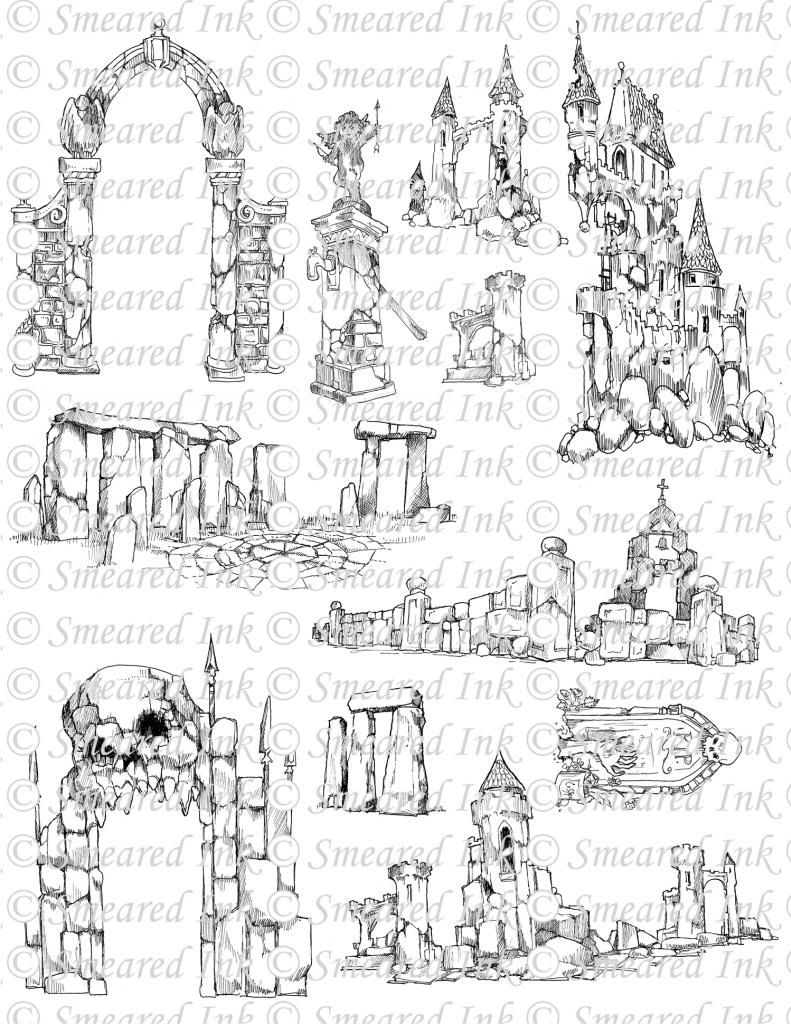 Please be aware that we will need to order in the set that the winners choose, so it will be shipped out mid to late January, but isn't it worth it? :) For those of you who are interested in getting your hands on your own rubber, you can find all of the information on our Smeared Ink Rubber Club
here.
So, in addition to a fabulous prize for today, I also have some news to share. Just in case you missed the plethora of posts going around yesterday on our Facebook pages and here on my blog, Smeared Ink is having a Design Team Call! This is your chance to be a part of our elite SI team, so if you want all the details please visit
this post
. The deadline for submissions is December 31, 2013.
Okay, I think that's all the blabbing I have for today, now I'll share my project so you can get to hopping.
On The Ninth Day of Creepmas, My True Love Gave To Me:
A Deranged Santa Lurking Where No Eye Can See!
For my simple digi card today I used
Beyond
from Smeared Ink, as well as the
Zombie Killa
digi paper pack. I added in red glitter, scratches, and lots of blood splatters to really get my point across. I don't know why I've been drawn to black white and red this year, but it works. You can see "Santa's" creepy hands coming up behind this poor girl, she better watch out!
I hope you all like it. Now it's time for you to hop along, and don't forget to leave your comment for a chance to win today's awesome prize! Have a great day!