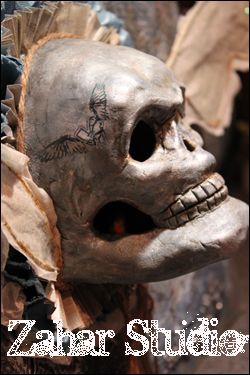 Original Art by Terra Serrano
Thank you for taking a look at my artwork for sale. I will update periodically as I create new pieces. If you have any questions, please feel free to leave a comment below.
FOR SALE
"Spooky Witch" OOAK 11" x 14" Mixed Media Canvas
Perfect for a slightly spooky Halloween decoration; this little witch is sporting her best Halloween themed garb.

*click pics for larger views
*SOLD*